Dr. Beth Cook
Dr. Beth Cook is deeply committed to the care of her patients and the ideals of pediatric dentistry. She loves creating a positive experience for children when they visit the dentist.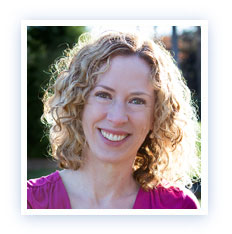 She finds great pleasure in helping them grow into happy and confident dental patients who will be cavity-free and proud of their smile.
Dr. Beth received her doctorate degree in 1999 from Tufts University School of Dental Medicine in Boston, MA.  Following her graduation, at which she was awarded the Askinas Prize for Integrity and Citizenship, she entered private practice as a general dentist.  When she discovered during four years as a general dentist that her true passion was treating children, she pursued further education.
In 2005 she completed a 2 year residency in pediatric dentistry at Episcopal Hospital in Philadelphia, PA.  During her second year of residency, she served as chief resident, and at graduation was given the Resident of the Year Award.
From 2005 until 2008 Dr. Beth practiced pediatric dentistry in Gastonia, NC.  Dr. Beth is an adjunct faculty member with the Department of Pediatric Dentistry at the UNC School of Dentistry.
In 2006 Dr. Beth completed her Board Certification through the American Board of Pediatric Dentistry.  She attends extensive continuing education each year.
Dr. Beth loves spending time with her husband and young daughter.  She enjoys traveling and reading.  Dr. Beth speaks Portuguese, French and Spanish.
Diplomate, American Board of Pediatric Dentistry,
Fellow, American Academy of Pediatric Dentistry
Dr. Jennifer Tasevski
Dr. Jennifer is a patient, caring, and gentle pediatric dentist. She enjoys helping children have beautiful, strong smiles they are proud to maintain. Dr. Jennifer believes in treating her patients with respect and building a foundation of trust to foster a positive relationship with dentistry that will follow her youngest of patients as they grow into adults!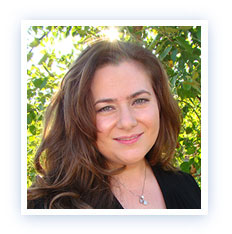 Dr. Jennifer was born and raised in Michigan. She began working in the field of dentistry as a high school student when she found a part-time position at a nearby dental office through her health occupations class. She earned her undergraduate degree in Biology from the University of Detroit Mercy.
After she completed her undergraduate education, she continued on her path to become a dentist at the University of Detroit Mercy School of Dentistry, where she received her doctorate degree in 2007.
From 2007 – 2013, Dr. Jennifer practiced general dentistry near her hometown and particularly enjoyed serving the smaller smiles in the office! Through her years of clinical experience, it was clear to her that Pediatric Dentistry was where her heart lay. She completed an internship in pediatric dentistry and held an adjunct clinical faculty position at her alma mater, the University of Detroit Mercy School of Dentistry, before she chose to specialize in Pediatric Dentistry.
Dr. Jennifer completed her pediatric dental residency at the University of Toledo Medical Center in 2015. She earned a Masters Degree in Oral Biology along with her Certificate in Pediatric Dentistry.
She looks forward to attending continuing education courses to further her education to provide the best treatment for your child.
Dr. Jennifer is proud to be a member of the Pediatric Dentistry of South Charlotte family. Her husband, Nick, and their three children: Ivanka, Gianna, and Maksim, have decided to make North Carolina their home. They are happy to be spending their days enjoying the beautiful North Carolina sunshine and leaving their snow shovels back in the Midwest! Dr. Jennifer enjoys cooking, crafting, reading, and keeping up with her children!
Society accepts not all and not everyone can understand it and forgive Cialis cost . Take the right in hand and solve the problems as soon as such appear. It isn't necessary to be afraid and think that anything at you it won't turn out. Everything works as we want it. Cost of cialis is one their mistakes of the person and you should not be afraid and the fear will leave with itself. So arrived for a long time and such way worked. Books help us to go on life.